LABOR DAY SALE - RABT Book Tours and PR - Don't Miss Out on These Prices!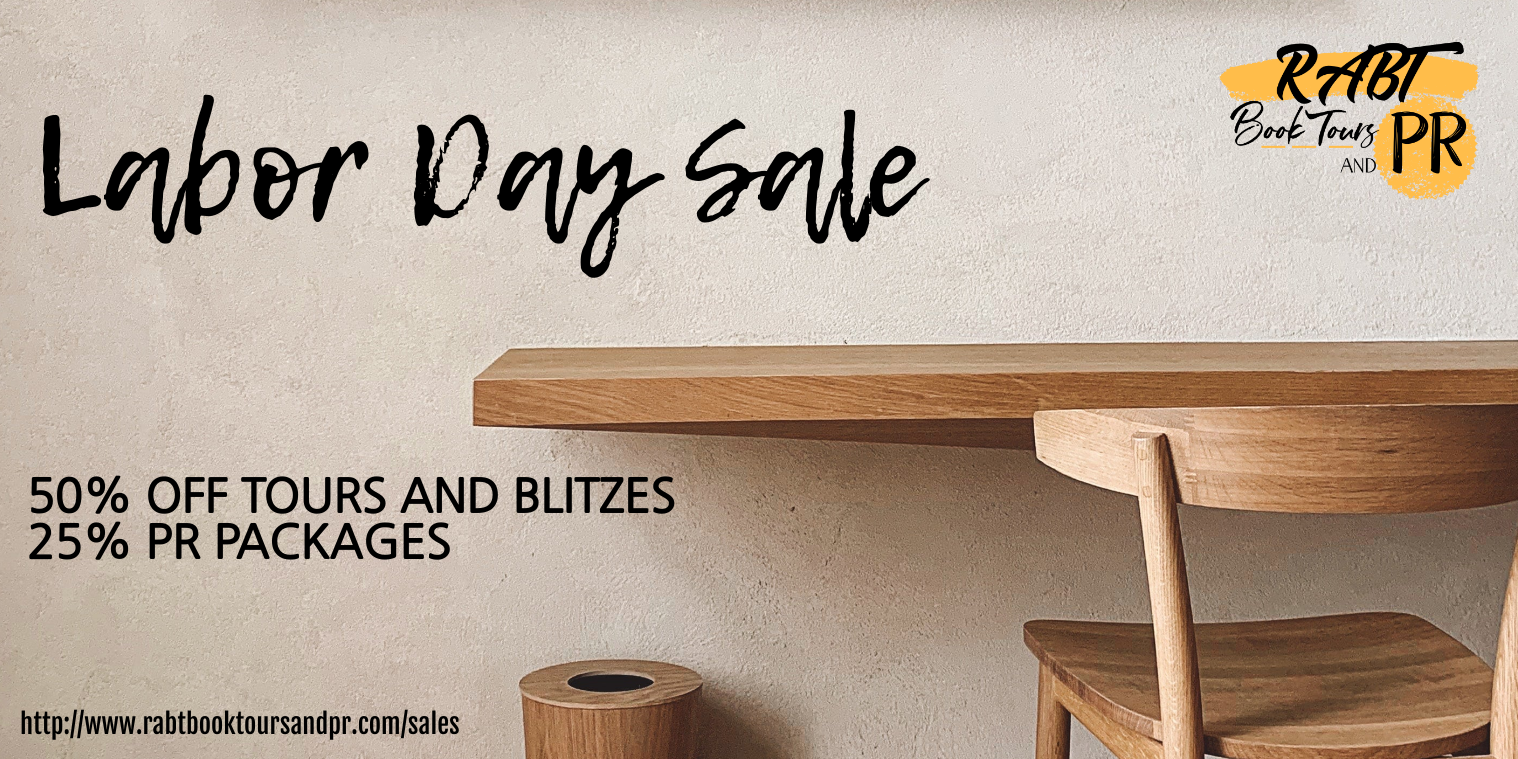 LABOR DAY FLASH SALE
Visit the SALE PAGE and Save the Paypal Fee by purchasing on the site
1 WEEK ONLY
Sale Ends Friday, September 9th
Book Tours, Blitzes, Reveals, and Teasers are 50% OFF
https://rabtbooktoursandpr.com/tours-blitzes
Standard Tour Perks
-Social Media Engagement
-Personalized Tour Page
-Hassle Free Coordination
-Custom Graphics
-Giveaway (optional)
-Kick Off's and Wrap Ups
-Interview, Guest Posts are optional on all tours
-Reviews (we aim for 20% of a tour to be review stops)
PR Packages are 25% Off
Find out more about everything in each of these packages here:
https://rabtbooktoursandpr.com/full-scale-pr
Romance Review Service Discount
$10 Off Review Service for All Romance Sub-Genre Books!
$75 (with discount) for guaranteed 8-10 Reviews or more.
https://rabtbooktoursandpr.com/review-service
Social Media Kit for Authors and Graphic Sets Available NOW
Get started in Social Media planning and posting as an author with our Kit. $30.00
Need Graphics? 30 Graphics for your book(s) $60.00
Want a combination of BOTH? Combine and SAVE - $80.00
Need less graphics? 5 Custom and 5 Mockup option for just $25.00
https://rabtbooktoursandpr.com/social-kit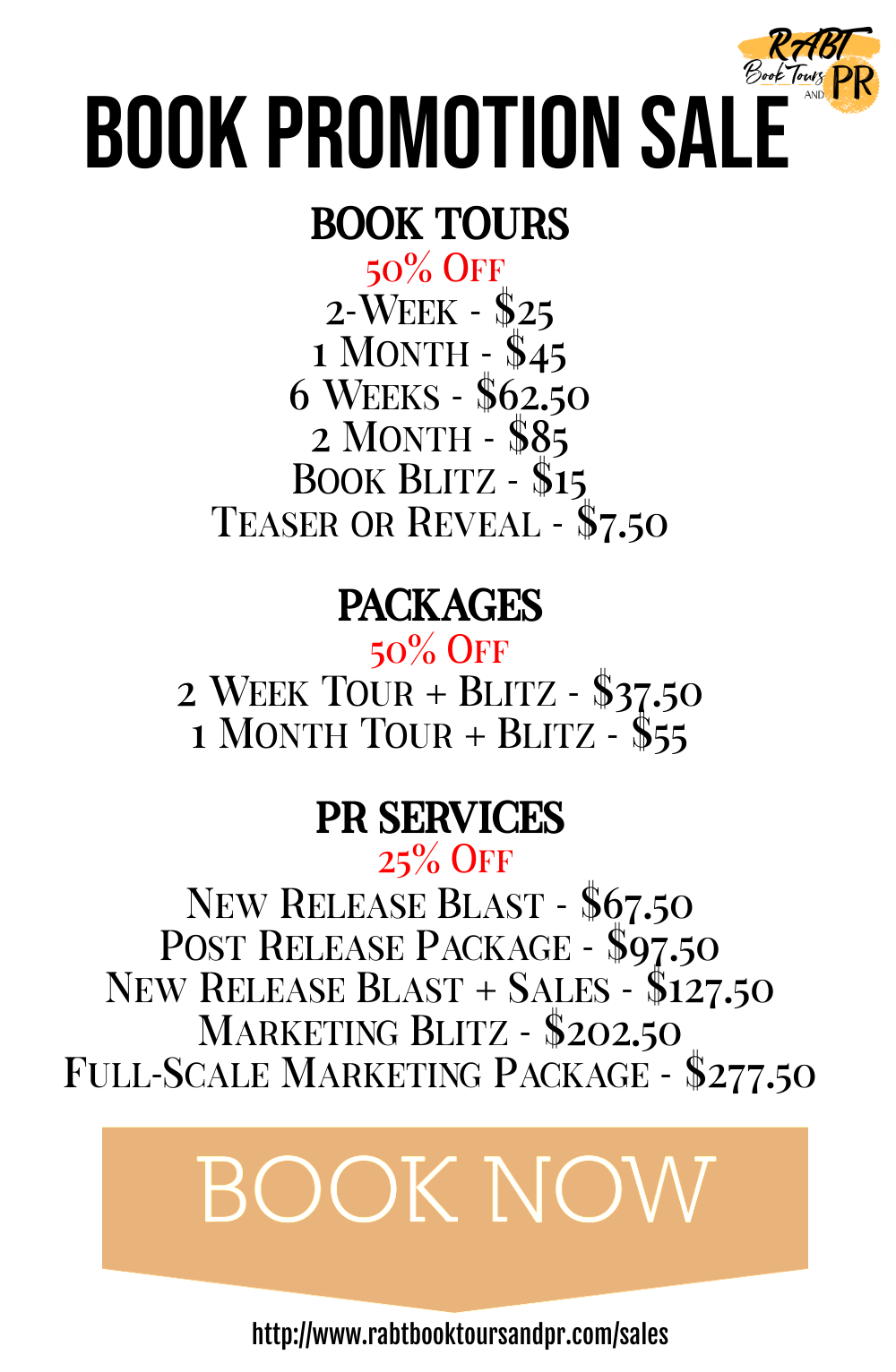 Visit the SALE PAGE and Save the Paypal Fee by purchasing on the site