RELEASE BLITZ - We Blend by Willa Drew - BUY NOW!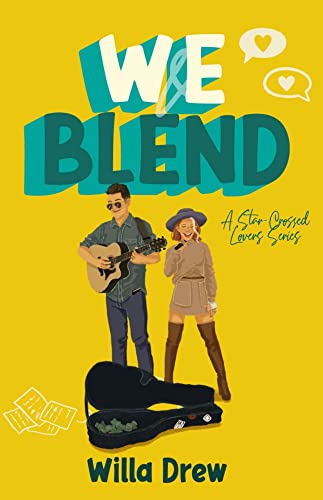 New Adult Romance
Release Date: September 27, 2022
Publisher: Moving Words Publishing
Stage name. Secret plans. Real love.
Escaping the shadow of my famous rockstar step-father… and the paparazzi, is how I find myself microphone-in-hand at a bar off campus wearing a disguise and my heart on my sleeve.
I just want to sing. I need melodies like I need air to breathe. Music isn't just some hobby: it's my everything. And from the moment Wil steps on that stage next to me, I know my life won't ever be the same.
Our connection is instant. We want each other almost as much as we want the money. He's in the States on scholarship, and I'm trying to make my way in the industry. We forge an alliance, not knowing the secrets we both keep.
Even tangled in a duet of lies, we make sense . . . we blend. Together, we could have it all. Or lose our hearts.
Excerpt
"No. He's not my boyfriend. Who has time for that?" Why am I telling him I'm single? Need to focus. "I hired him to play the guitar for me." I raise my splinted fingers and shove them in front of Wil's face. "See?"
"Well, that clears that."
If I expected sympathy from this dude, I didn't get it.
"I don't do the girlfriend thing either. Not planning on starting it now." He licks his lips like I might be his next meal. "Jeremiah might have difficulty standing up, so playing an instrument is bloody unlikely."
"Dammit." I know the guy is right.
We both turn to regard the hoodie-clad Jeremiah, currently staring into his half-empty beer glass as if the golden liquid has the answers to every mystery in life.
"What did you say your name was?" Wil's molten stare focuses on my eyes then my mouth, as if he were ready to catch whatever tumbles out next. And I wish I were here for fun. Hot, kiss-worthy fun.
"El. El Vella." My voice sounds raspier than normal.
His eyes flash back to mine. Something switches in them. He re-surveys me, and his demeanor changes. The relaxed flirty vibe drops as fast as the last note of Dad's latest hit. He loses his smile, the fire in his eyes gone, and for reasons I can't understand, I miss it already.
Wil leans in like he's going to kiss me, his fiery breath tickling my ear instead. Is this his signature move? Is he going to ask me out? Would I say yes? Goosebumps run down my arms, and my heart rises to my throat.
"I know who you are."
About the Author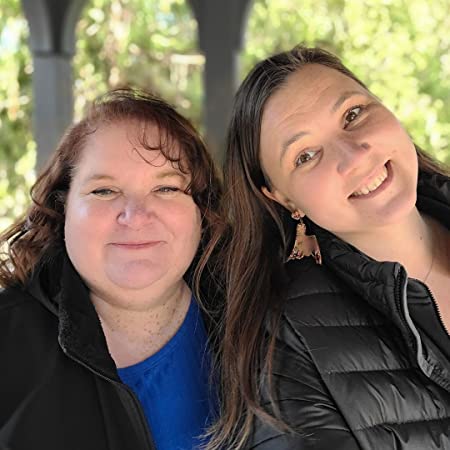 Willa Drew is not one, but two writers of fun, flirty fiction full of feels.
Lovers of emotional scenes (don't tell anyone: someone always cries as we write them), dramatic scenarios (don't blame us, the characters insisted) and the best the world has to offer like eclairs and butter tarts (don't ask us to share, but we'll point you to the recipes).
Our young adult and new adult romances have every flavor. Angst? Check.
Secrets? Of course. Risk taking? You bet. Expect slow burns, heart flutters, soul mates, first loves, and swoon worthy kisses.
Contact Links
Purchase Link