BOOK TOUR AND REVIEW - Kill Them With Canvas by Bailee Abbott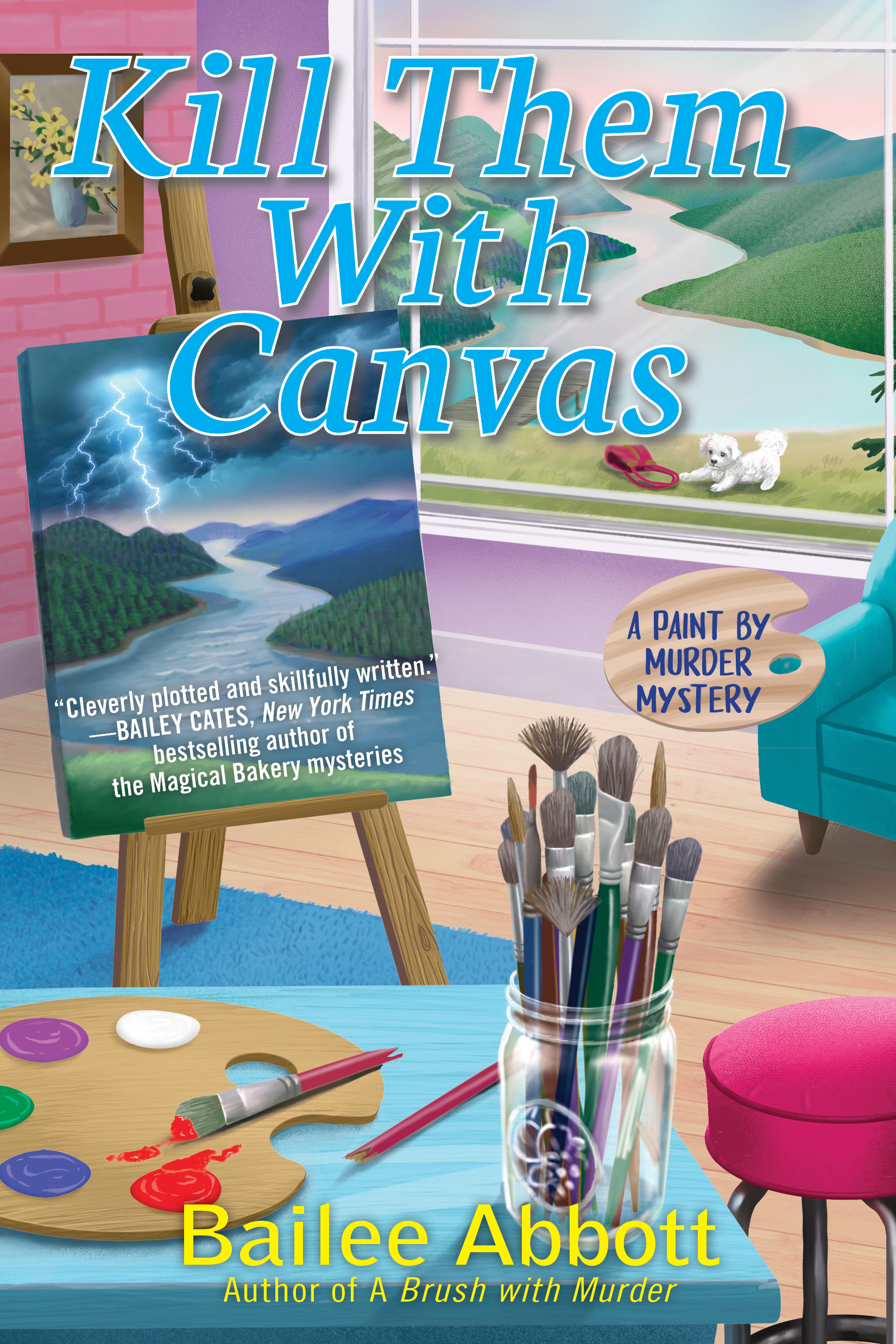 Paint by Murder Mystery #2
Cozy Mystery
Date Published: 10-11-2022
Publisher: Crooked Lane Books
In Bailee Abbott's second book in the Paint by Murder mysteries, Chloe and Izzie are taking their paint party business on the road—with murder as the first stop!
Chloe Abbington and her sister, Izzie, are enjoying huge success running Paint with a View, their paint party business in the tranquil western New York lakeside town of Whisper Cove. Now, their aunt Constance—president of the local chapter of the Chautauqua Sisterhood—has hooked them up with a gig hosting a Halloween painting party. The guests will be painting a local ghost legend, the Lady of Chautauqua Lake, who died a hundred years earlier and rises from the lake every October to haunt anyone who dares venture out on All Hallows' Eve.
The event seems to be going off without a hitch, until Chloe overhears an argument between Constance and Viola Finnwinkle, the Sisterhood director, about the fate of the local chapter. Both women leave and the sisters finish their painting. But the next morning, Viola's body is discovered floating face down near the town ferryboat dock, her long red hair spread around her. Eerily, the image is an exact replica of a painting Chloe and Izzie had discovered at the event the night before.
What's more, the police find Constance's purple knit hat lying on the ground near the crime scene. Constance pleads innocence, saying the hat mysteriously went missing during the event. Frantic that she might be charged with murder, she begs Chloe and Izzie to help her. The sisters believe their aunt is innocent, but if so, who's the real killer—and when will the next victim turn up?
Excerpt:
Dusk soon turned to dark with the stars and moon casting a yellow glow. A few guests lingered to talk with friends. One or two helped Izzie and Willow carry chairs and easels back to the shop while I stayed behind to clean up. A burst of laughter echoed and filled the air but cut short when a piercing scream interrupted.
"Look! Out on the lake." With her arm trembling, Rita Morgan pointed toward the water.
Everyone's gaze, including mine, turned to face that way. I squinted to see in the dim light. A small fishing boat floated by and sitting inside was a figure in white.
"What the…" I gave my head a firm shake, blinked, and studied the image again.
"It must be the ghost of Abigail Bellows," Rita screeched. "She's come to warn us."
"Warn us of what?" Izzie ran up behind me, out of breath. "I heard the scream. What's going on?"
I pointed out at the lake. "That."
"It's her ghost, I tell you. The Lady of Chautauqua Lake is coming for one of us." Rita covered her face and turned away. "I'm going home and locking my doors. You all should do the same." With that, she ran across the lawn to the parking area, leaving her painting behind.
"Oh wow." Izzie wrapped her arm around my shoulders. "Who would be mean enough to play such a prank?"
"Yeah, I wonder." I hugged her close and forced my imagination to shut down. Pranks and superstitious beliefs like Rita's would only add unwanted attention to the already creepy mood of the Halloween season.
I received an advance review copy for free and am leaving this review voluntarily. Thank you Bailee Abbott and RABT Books Tours and PR. I'm excited to be a part of this tour.
While this is my first book by this author, it won't be my last! I truly enjoyed this cozy mystery and its idiosyncratic plot. The is the second in the A Paint by Murder series. The series follows sisters Chole and Izzie as they run their highly successful paint party business called Paint with a View.
In this quirky tale, Chole and Izzie agree to host an event for their Aunt Constance's Sisterhood chapter. The party is going as planned until Constance argues with a woman and she winds up dead. Constance is the prime suspect and it's up to Chloe and Izzy to find the real killer before it's too late.
The cast of characters are well written, and I found myself engaged from start to finish. The book moves at the perfect pace and the mystery is compelling. There are so many red herrings that it was hard to figure out who did it. Everyone was suspect at one point or another. The descriptions were spot on, and I felt like I was there.
I recommend this book to anyone who loves a good cozy mystery with a brilliant cast of characters and an ending leaving you wanting more. I look forward to reading more from and watching the characters continue to grow. I also know I'll be going back to read book 1!
Overall Rating: 🌟🌟🌟🌟
About the Author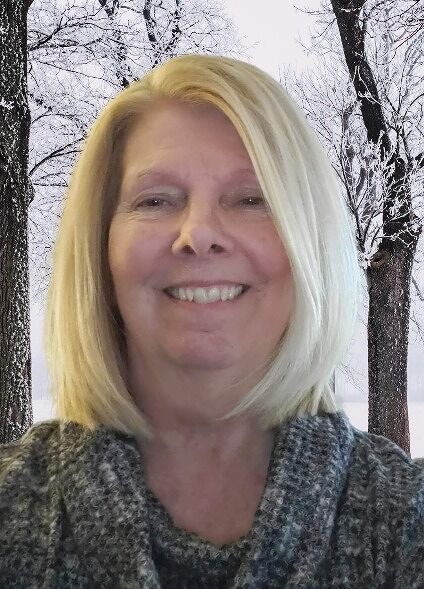 Bailee Abbott is a native Ohioan who spends her days plotting murder and writing mysteries. She's a member of Sisters in Crime as well as of International Thriller Writers. Bailee lives with her husband and furry friend Max in the quiet suburbs of Green, Ohio. Bailee also writes the Sierra Pines B&B mystery series under the name Kathryn Long.
Contact Links
Purchase Links