BOOK BLITZ - Fire & Ice Christmas by Megan Slayer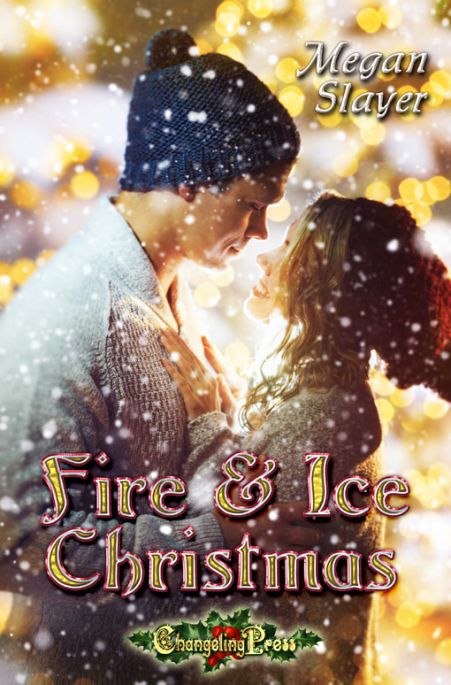 Paranormal Holiday Romance
Date Published: December 9, 2022
Publisher: Changeling Press
Holly, mistletoe, big fir trees… plus fire and ice?
When it comes to Christmas, Isla is vital. She's the water elemental in control of creating Christmas snow and ice. She frosts the windows and adds the perfect bit of snow to the trees. But being a water elemental in control of ice makes romance difficult. She can't get close to anyone without putting on the big freeze. She needs the perfect man to balance her ice with a little heat.
Enter Fieren. The fire elemental knows she's his counterpart, but they haven't always gotten along. This Christmas he's determined to forge a connection with Isla and make this chance last far beyond the holidays.
Magic happens at Christmas, and Fieren wants to make this one a holiday for the ages.
Praise for Fire & Ice Christmas
"Enjoyable bite sized Christmas story. Easy read, with good description of main characters. Quick read, no losing sleep, unless you start your read at bedtime."
-- 5 Stars from Klynn, Booksprout Review
"Fire & Ice Christmas was a fun little holiday fairy tale of a novella and it was fun and festive and sexy, to cut a long story short it is a great snow bunny winter break diversion!"
-- 5 Stars from Di Ketchup, Booksprout Review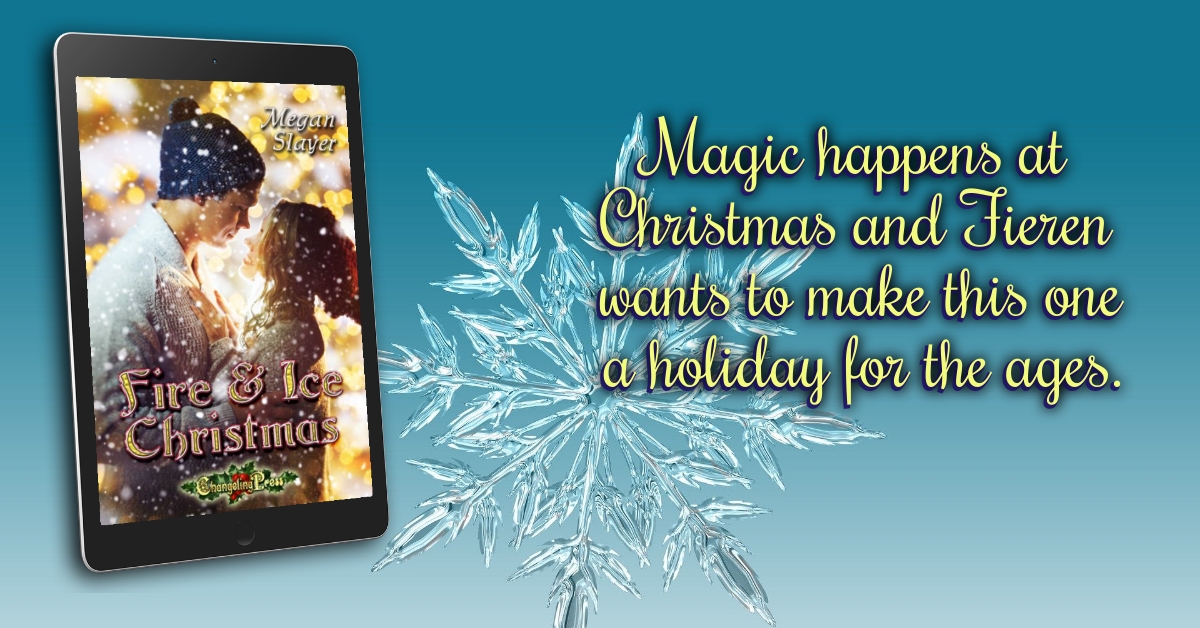 About the Author
Megan Slayer, aka Wendi Zwaduk, is a multi-published, award-winning author of more than one-hundred short stories and novels. She's been writing since 2008 and published since 2009. Her stories range from the contemporary and paranormal to LGBTQ and white hot themes. No matter what the length, her works are always hot, but with a lot of heart. She enjoys giving her characters a second chance at love, no matter what the form. She's been nominated at the LRC for Best Author, Best Contemporary, Best Ménage, Best BDSM and Best Anthology. Her books have made it to the bestseller lists on various e-tailer sites.
When she's not writing, Megan spends time with her husband and son as well as three dogs and three cats. She enjoys art, music and racing, but football is her sport of choice. She's an active member of the Friends of the Keystone-LaGrange Public library.
Contact Links
Publisher's Instagram/Facebook/Twitter: @changelingpress
Purchase Links