BOOK BLITZ - Dusty Times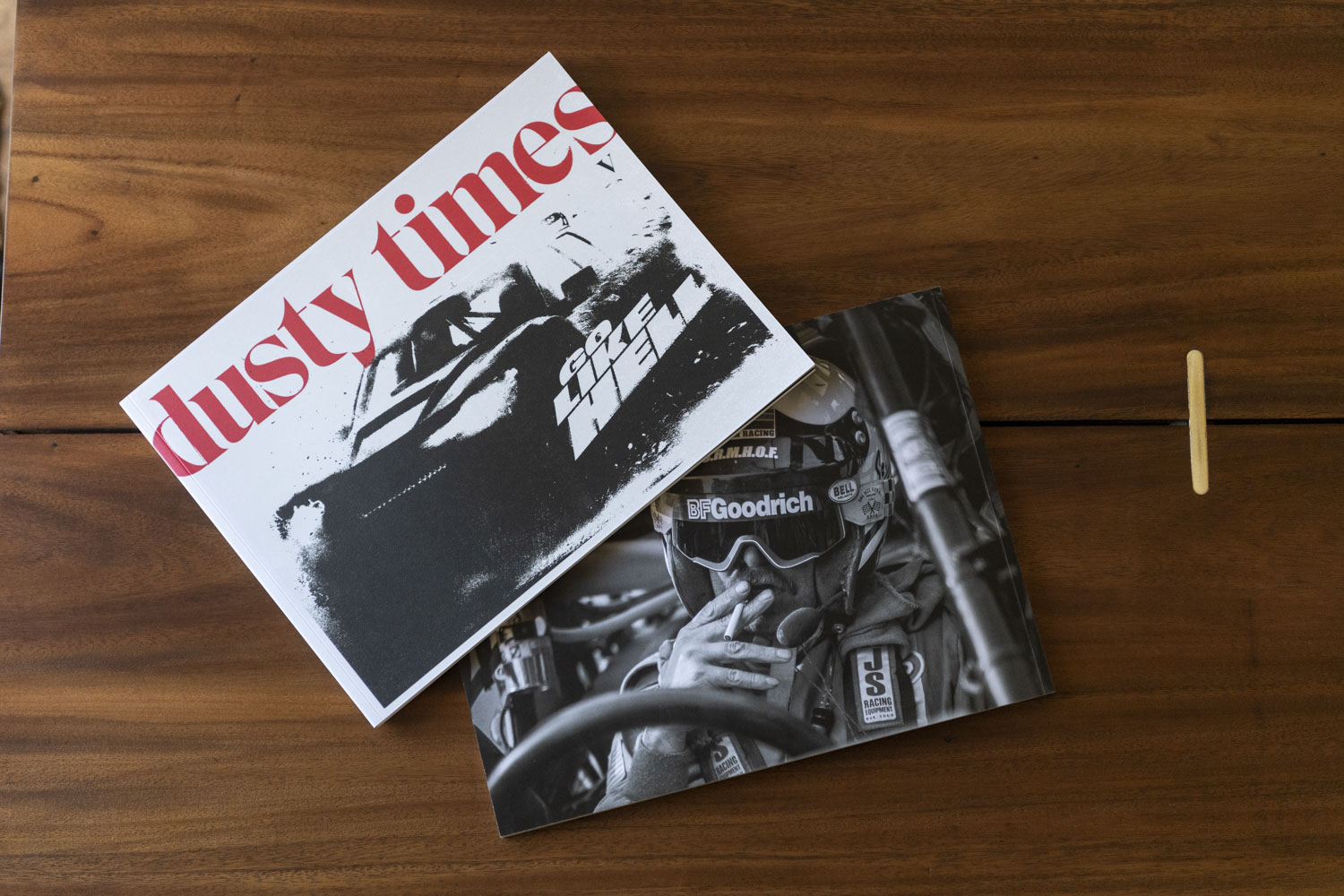 A beautifully crafted print book you'll want to display prominently. In this fifth edition of Dusty Times we celebrate the passion of competition and those that compete with some words of encouragement usually reserved only for moments when maximum throttle is necessary... GO LIKE HELL !
Dusty Times Issue 05 is a 9x12 inch, 112 page, soft cover book. Printed on heavy paper with full color photography, in depth stories on unique vehicles, races, and drivers it makes a great addition any enthusiasts collection.
CONTENT HIGHLIGHTS
● Stopping Speed - Motorsport photographer pictorial
● Charming Survivor - A vehicle for reflection
● Unearthing A Scroll Through History - Offroad racing artifact
● Everyman For Himself - A storied racer's ascent
● Challengers Reunited - Mickey Thompson machinery
Learn more about the series at https://dustytimes.com/
Dusty Times, Issue 05 – Go Like Hell is available HERE and HERE for a retail price of $35