BOOK BLITZ - Cryptocurrency Risk Management by Joshua Peck

Nonfiction / Investing
Date Published: December 11, 2022
Does the thought of investing in cryptocurrencies or other digital assets give you a sense of unease?
Stop missing out on cryptocurrency investing because it feels 'too risky.' This guide helps high net-worth individuals and family office portfolio managers develop a sober, thoughtful cryptocurrency investing strategy that complements their existing portfolio. It will enable you to:
Confidently invest in cryptocurrencies
Understand how crypto investing fits into your overall portfolio goals
Recognize the risks of this emergent asset class
Arm yourself to better survive bear markets
Increase your allocation in the high-growth cryptocurrency asset class
About the Author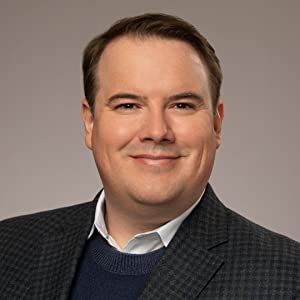 Joshua M. Peck is the founder of TrueCode Capital, a cryptocurrency hedge fund that provides asymmetric growth for family offices and high net-worth individuals by creating risk-managed exposure to long-term growth in the emerging cryptocurrency market.
Drawing on nearly twenty years of experience developing and capitalizing on leading-edge technologies, Josh utilizes a systems approach to portfolio management that leverages his deep quantitative background in financial engineering, machine learning, and applied mathematics.
Before starting TrueCode Capital, Josh founded an Internet startup that grew to $30 million in revenue. In addition, he served as an advisory board member, angel investor, and mentor for various startup clubs and accelerators.
His next venture was managing his family office, where he developed the software and system for growing his private family portfolio. After nearly a decade of testing, experimentation, and live trading with his proprietary strategy, he founded TrueCode Capital.
Josh is a guest of the media and has been featured in The Wall Street Journal, The Guardian, Entrepreneur, CBS MoneyWatch, and Bloomberg.
Josh is active in his community and participates in the Denver Tiger 21. He also serves as a member of the Denver Mile High Rotary Foundation and the World Community Service committee.
Josh received his B.S. in Computer Science from Pittsburg State University and his Master of Science in Engineering Management from the University of Kansas. He resides with his family in Fort Collins, Colorado, where he manages a first-generation family office to care for his descendants for many generations.
Contact Links
Purchase Link