BOOK REVIEW - Vices/Virtues by Beatrice DeSoprontu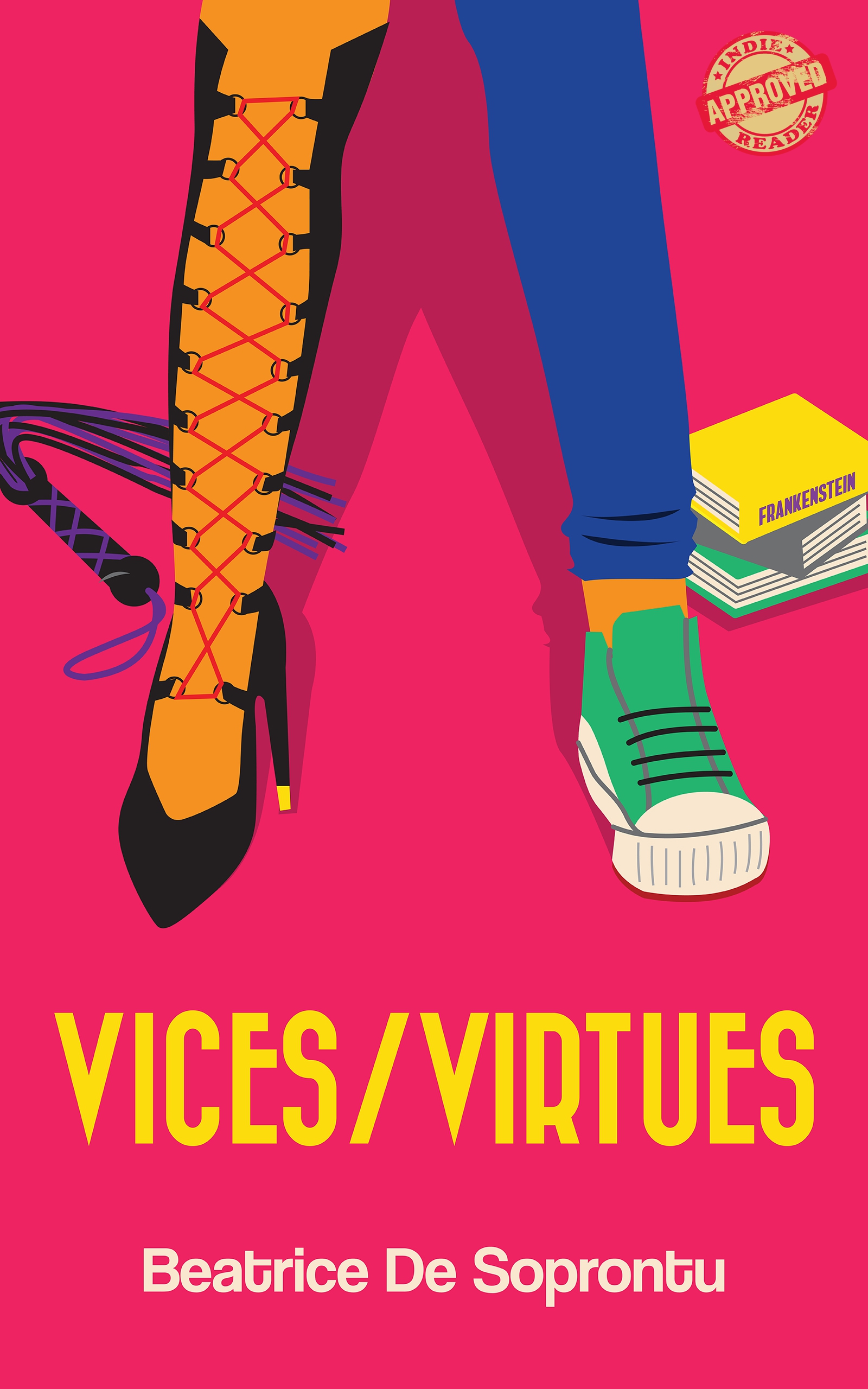 Women's Fiction
Date Published: July 14, 2019
"Simultaneously compelling, intriguing, and effortlessly entertaining read. De Soprontu imparts views on themes of poverty, race, identity, strength, and deliverance, all tightly bound within this intricate psychological opera." KIRKUS REVIEWS
"VICES/VIRTUES is a beautifully written, strikingly moving, look at the interacting lives and diverse backgrounds of women in an unconventional profession" Indie Reader
Cristela had a childhood shrouded in secrets. Ashamed of their circumstances, her mother told lies and encouraged her daughter to do the same. As Cristela grew, she unraveled the lies, but found that deception is a hard habit to break. Now, as an adult, Cristela creates a secret alter ego as the dominatrix Mistress Clara.
By day, Cristela is a good-girl poster child. By night, Mistress Clara masters the hidden erotic realm of an S&M dungeon. With her knack for duplicity things should work smoothly except for one complication – friendship. The quirky array of fellow dominatrices at the dungeon are nothing like the stereotypes she expected. Divided between her affection for the girls at the dungeon and her desire to keep her fetish activities secret, Cristela fears her two worlds are colliding. Can Cristela break her history of deceit? In a world of vices and virtues, salvation isn't something you find, it's a path you make.
I received an advance review copy for free and am leaving this review voluntarily. Thank you Beatrice De Soprontu and RABT Books Tours and PR. I'm excited to be a part of this tour.
While erotica is not my usual genre, the synopsis piqued my curiosity enough to take a leap of faith. Boy, am I glad I did! This book did not disappoint. On the surface the plot seems straightforward. However, the author did an excellent job of weaving together several storylines into a series of short stories. The book is a quick read because of its short story framework.
What I like about this book is that unequivocally proves that our childhoods and the circumstances around us play a huge role in the adults we become. As a child, Cristela's mom encouraged her to project an image even if it wasn't true. Thus, she learns the power of deception and finds herself living a double life. The book guides the reader through the inner conflict of creating a BDSM alter ego and the toll it takes.
The characters are well developed, and the supporting characters blend flawlessly with one another. What I like most is that each character has their own backstory. I feel like I know each character, their ambitions, and motivations.
Admittedly, I know very little about the S&M world, I've watched 50 Shades of Gray and that's my only reference point. I appreciated the way the author handled this material with class. The use of shifting from first to third person helped the story flow along nicely. I was engaged from start to finish, I love books about strong women and this book definitely includes strong women!
Overall Rating: 🌟🌟🌟🌟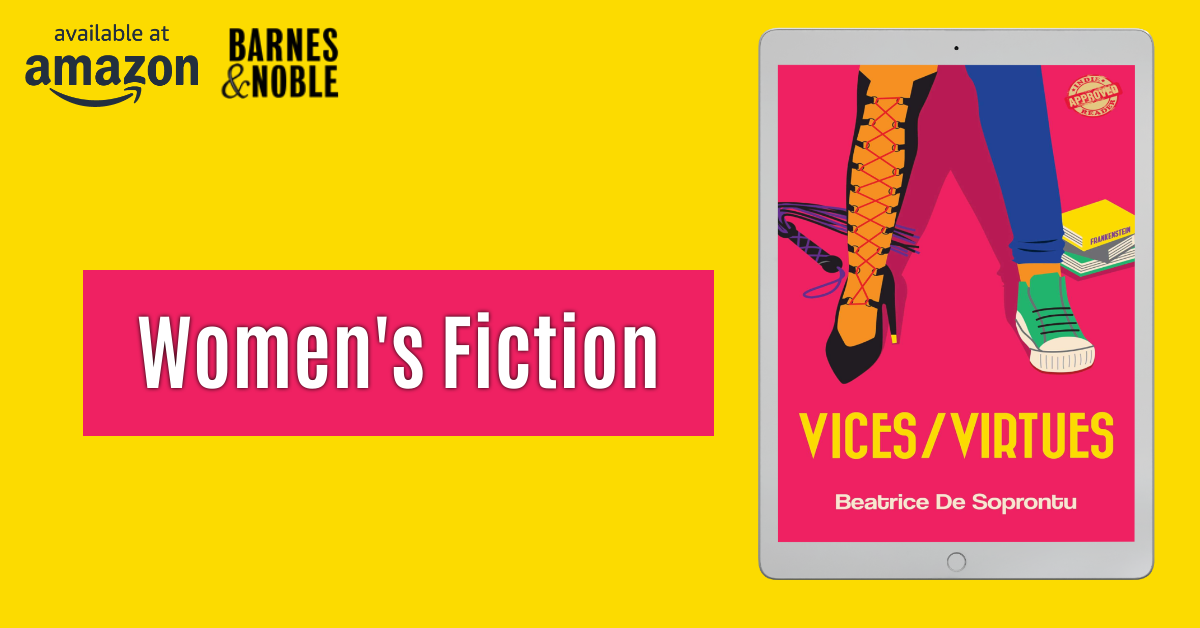 About the Author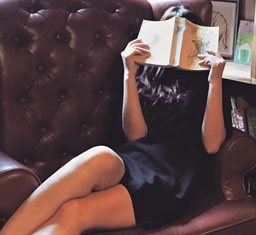 Beatrice De Soprontu began writing at the age of four, when she scribbled on the walls with a crayon. Now an adult, she mostly scribbles on her home computer surrounded by her noisy children and their less noisy father. Born and raised in New York City, (which includes: Queens, Bronx, Brooklyn, maybe even Staten Island – a.k.a. the real New York and not the tourist trap that is Manhattan), she enthusiastically travels the world on a budget whenever she gets the chance.
Contact Links
Purchase Links
Amazon kindle version of Vices/Virtues
Amazon paperback version of Vices/Virtues
Barnes & Noble epub version of Vices/Virtues